a blessing way for the bride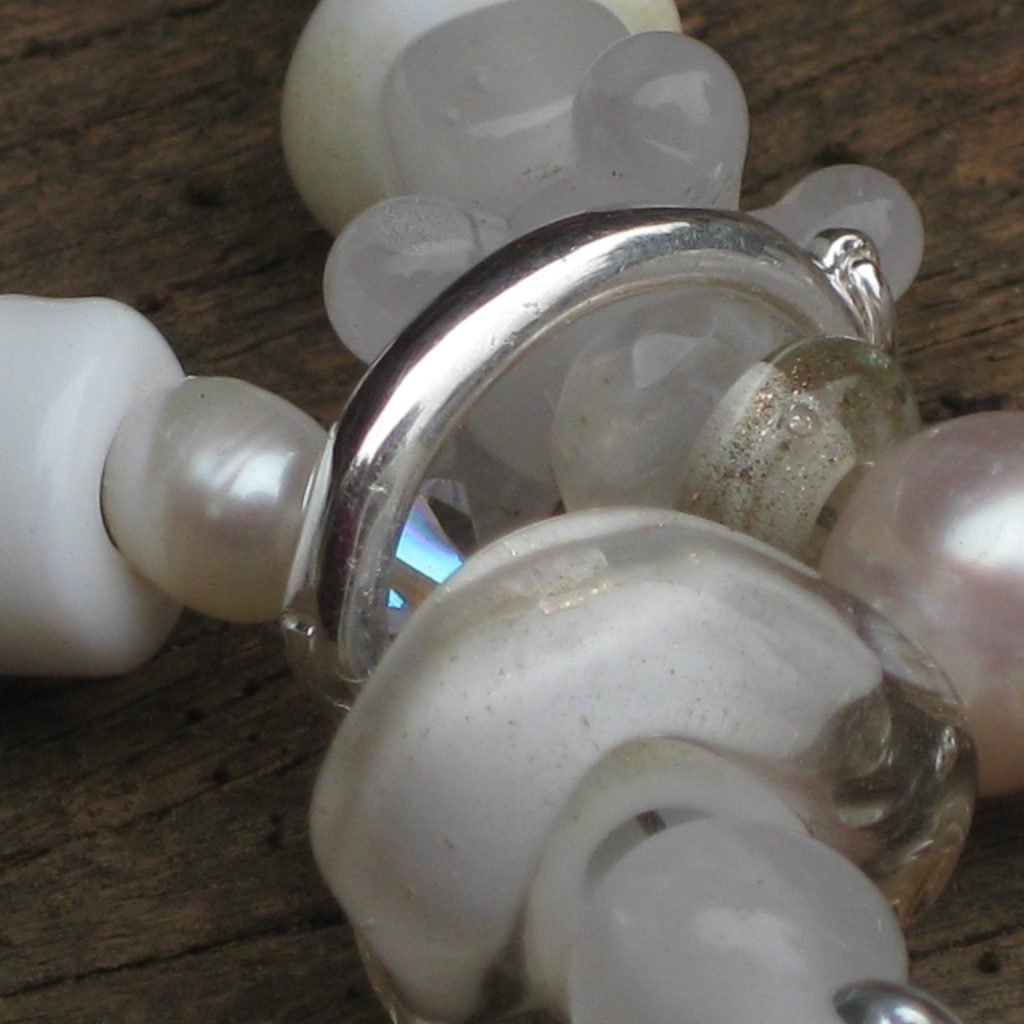 in honour of the bride
a creative, wearable art event in honour of the bride-to-be, joined by her maids and mothers, as she journeys onward.

historically, women have have gathered and crafted together.
a bride-to-be arty-party : creating new memories in rethreading your out dated necklaces and gathered trinkets. this is an emubeads' REVAMPgathering with a glass of champagne.

'i was given my grandmother's pearl necklace, it's beautiful,
but too short for me'

each woman will create a necklace, a recreation of the memories of her old beads. creating a new design and a new story. this story.

the jewels and stories shared become the collective connection to the bride's journey,

"i wore the necklace non-stop"

and we celebrate the bride-to-be and her new life.
in essence, brides and bubbles revamp gathering is a creative moment, a "hen's night" alternative, with each participant making a wearable necklace.

bring your collection– a string of crystals, glass beads, semiprecious stones or bones.

at the end of the 3-hour workshop you will have a wearable piece of jewellery, woven with memories.
beginner friendly. bring your pieces to revamp.

emubeads offers tuition, tools,
soft flex jewellery wire and $10 of complimentary emubeads.
additional emubeads for purchase.

workshop per participant: $60
maximum 4-6 participants
contact emubeads for revamp gathering workshops