a DIY jewellery event for the bride, her maids and mothers

a REVAMPgathering with a glass of champagne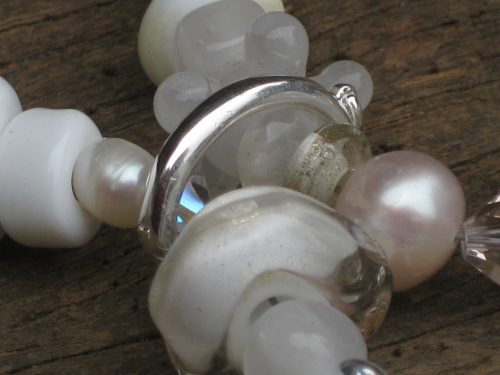 participants of the bridal party bring their loved, old and outdated beads from their jewellery box – a string of crystals, glass beads, travel beads, pearls, semiprecious stones or bones – to recycle and create a new piece.
no experience is necessary.
at the end of the three hour workshop, each participant will have created a necklace or jewellery piece. each infused with a unique design and rhythm. the created pieces become the collective connection, and a memory to each other and the bride's journey.

in the essence of brides and bubbles revamp gathering, friends and family are connecting over a special event – you may choose to share similar beads amongst the group. each participant would share a (same) bead to each necklace-maker and equally, receive a (same) bead from the others.

we bring memories with our beads, the stories of; who gave them to us, where we were when we bought them, and we remember the story through the bead. we become connected to each other through the stringing together of these stories and the necklace becomes the story of the the bride gathering us together.

each participant is provided with:
silky soft flex jewellery wire,
sterling silver crimp beads,
and tools to complete your new necklace.

extra emubeads can be purchased as required.



contact emubeads for revamp gathering workshops