emubeads is at regional markets…
come and visit,
or buy online
emubeads' uniquely handmade glass beads are for individual sale, and combined with our hand forged silver components, emubeads' lamp work beads offers a distinctive style and statement.
emubeads offers a wide range of unique handmade glass beads, with large and smaller hole sized beads, for various uses. these northern rivers made lamp work beads add gorgeous elements to your jewellery designs,
at market, hand sanitiser is available at emubeads' popup shop. and…..
please be sensible – if you are experiencing loss of smell and other covid19-like symptoms, stay at home.
2021 is the new change.
each new day.
we choose change. or not.
we are each leaders, leaders of ourselves.
our actions and our choices.
obviously the planet needs c19, because that is what we have. and as humans, each of us for ourselves, needs to work with this new 'normal'.
wishing you well for 2021 – where ever you are – it is certainly on our one planet – care for each other, for self and for the creatures, waterways and the rocks and trees. we are caring for the future – the future that never comes for any of us, for there is only the now.
'no mud, no lotus' said Thich Nhat Hanh
let us respond to the needs of the planet. slow down.
be kind, and be local.
emubeads on-line for jewellery making needs or  contact me 
REVAMPgathering : DIY jewellery recycle
February 6 @ 10:00 am

-

1:00 pm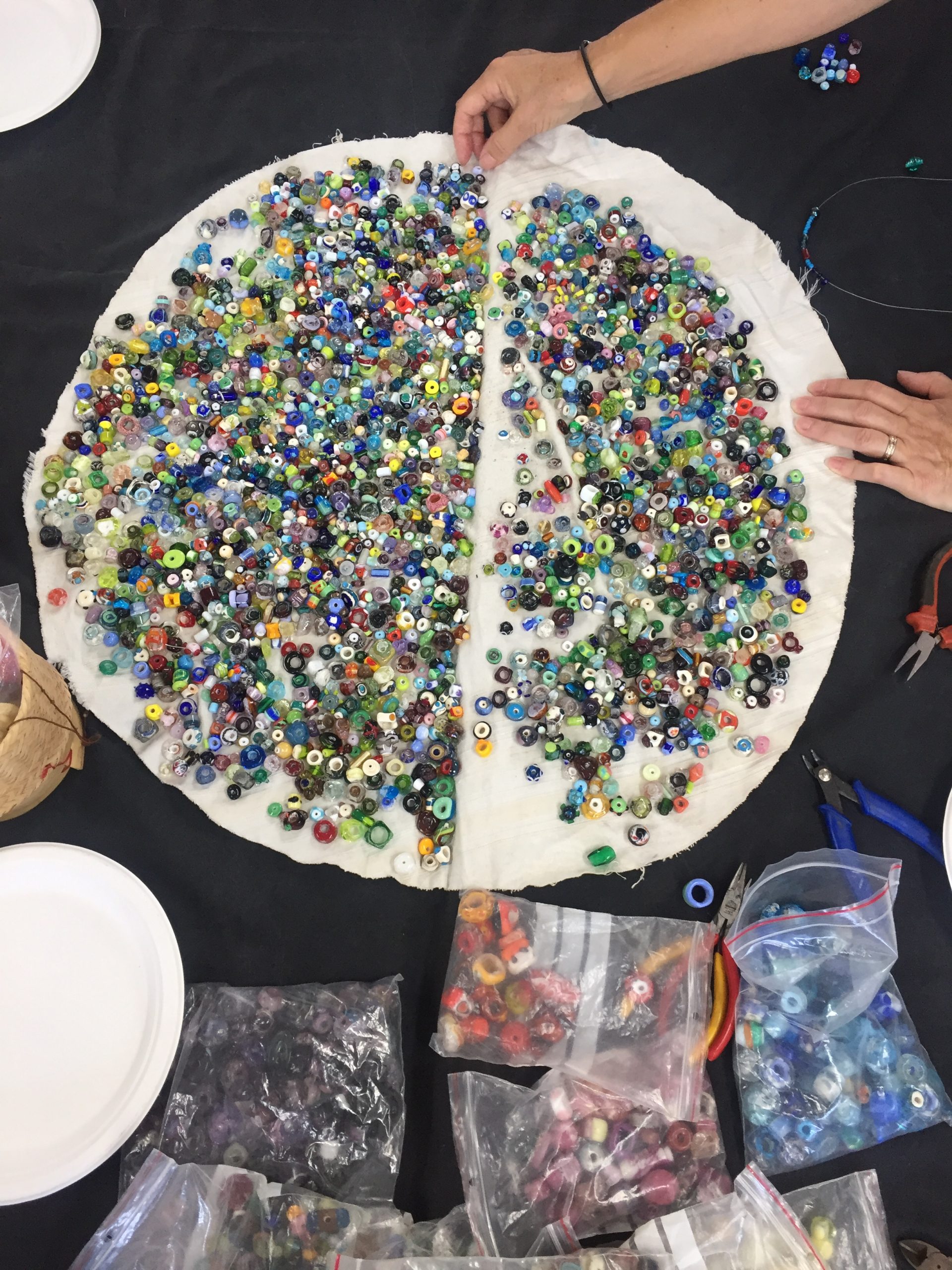 make a new necklace from the beads and necklaces hiding in your jewellery box.
using the treasures you love and the memories you can't let go of, restring and recycle the old into fresh new combinations. with guidance by michele to explore new ideas, you will be supported to weave your old collection into a new design. add some emubeads to inspire the existing collection and transform the final appearance.
the idea is, we have enough in our jewellery boxes, stored away, holding memories. from these collected pieces of jewellery we no longer wear, the solo earrings and loose pieces, a new necklace can be created. create your next favourite necklace in a 3-hr workshop: embrace your outdated beads.
the planet needs us to learn new tricks in caring for the limited resources on our finite planet, this workshop is an eco-friendly event.
Beginner friendly. Bring the pieces you wish to revamp/recycle/rethread.
emubeads provides fabulous tuition, beading equipment and additional emubeads for purchase.
bookings are essential
investment: $50 pp, includes $10 worth of emubeads to get you started.