emubeads is at regional markets…
come and visit,
or buy online
emubeads' uniquely handmade glass beads are for individual sale, and combined with our hand forged silver components, emubeads' lamp work beads are distinctive with individual style.
emubeads offers a wide range of unique handmade glass beads, large and smaller holed beads. these northern rivers made lamp work beads add gorgeous elements to your jewellery designs.
'no mud, no lotus' said Thich Nhat Hanh
let us respond to the needs of the planet. slow down.
be kind, and be local.
emubeads on-line for jewellery making needs or  contact me 
REVAMPgathering: DIY jewellery-making workshop
May 1 @ 10:00 am

-

1:00 pm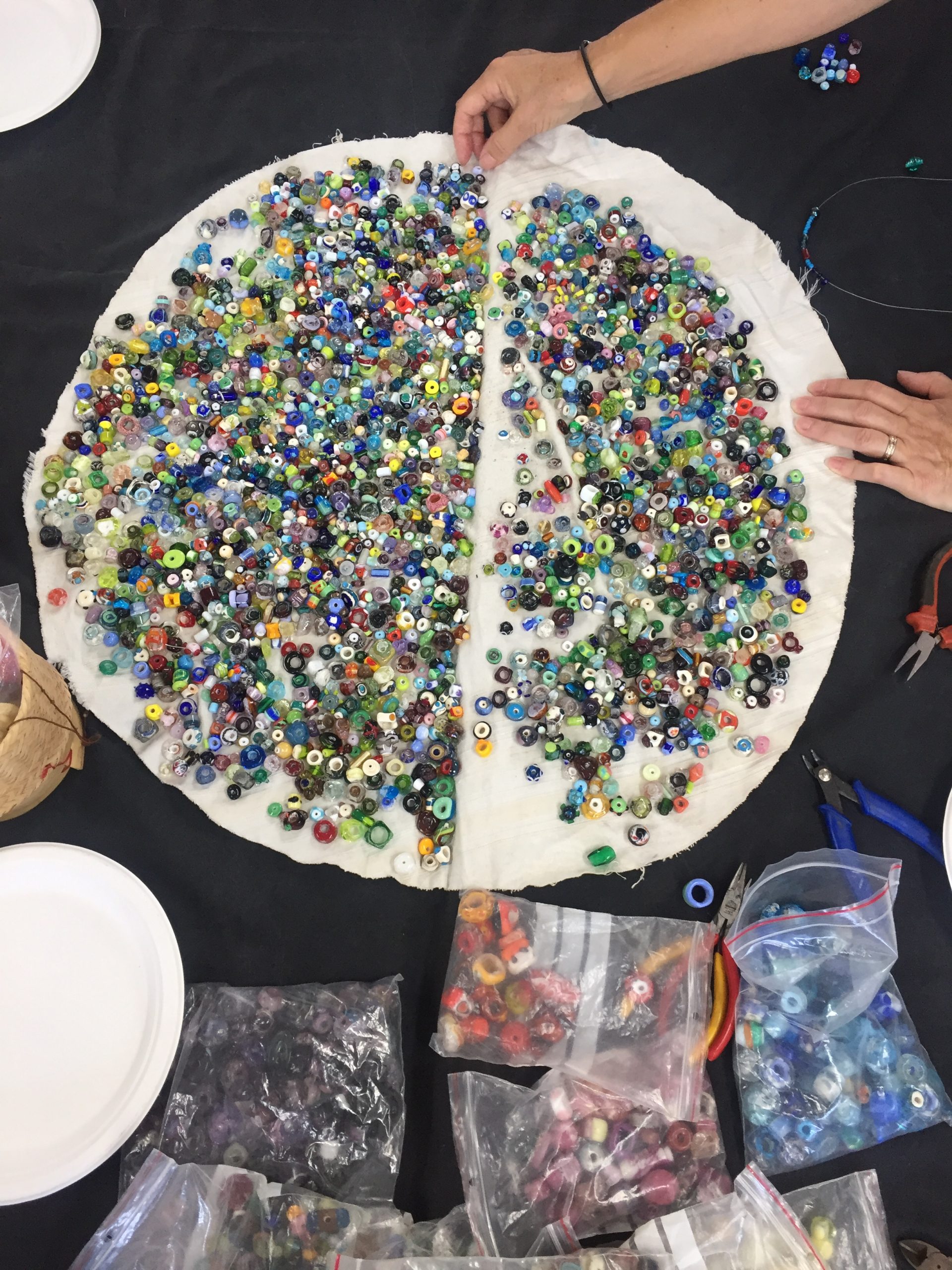 make a new necklace from the memories collected in your jewellery box
using the treasures and memories of your once loved but no longer worn pieces, i offer an opportunity to restring and upcycle
the old into a new creation.
you will be, guided to explore new ideas and supported to weave your solo earring collection, broken-elastic bracelets, and too short necklaces into a new design.
add some emubeads inspired by your existing collection
and enhance your final piece
very often we forget the stored memories in our jewellery boxes,

unworn for years but still dear to us through the memory of the lost earring, the beads bought while travelling and gifted jewellery from a friend. these are the components of a new wearable necklace.
create your next favourite necklace in a 3-hr workshop:
embrace your outdated beads.
the planet needs us to learn new tricks in caring for what we already have and the limited resources on our finite planet.
this workshop is an eco-friendly event.
Beginner friendly.
Bring the pieces you wish to revamp/recycle/rethread.
emubeads provides fabulous tuition,
jewellery making equipment
and additional emubeads for purchase, as required.
bookings are essential
investment: $50 pp,
includes $10 worth of emubeads to get you started.
workshop price will increase to $75 ($10 off emubeads included) from july 3rd, 2021