emubeads' eco-up-cycle workshops & markets
REVAMPgathering: DIY jewellery-making workshop
October 2 @ 10:00 am

-

1:00 pm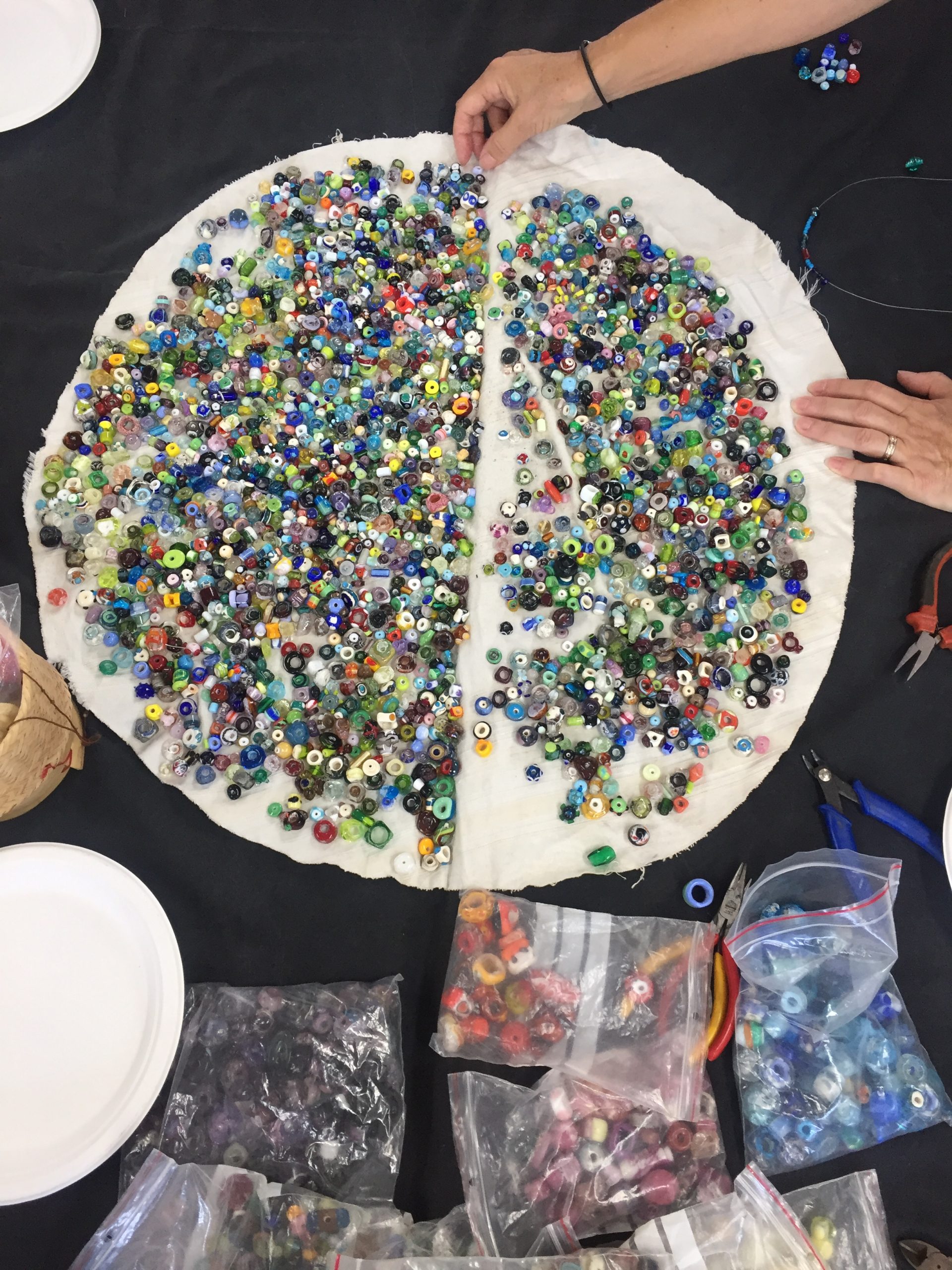 eco-up-cycle workshop @ m|arts precinct
first saturday of each month
make a new necklace using the unworn jewellery collecting in your jewellery box
a jewellery box is for jewellery we are not wearing, and often, don't wear any more.
it is the jewellery once so loved and literally worn to death
– a bit broken, a bit out-dated, unable to throw away.
this 3-hour workshop will guide you to explore new ideas and support you to weave your solo earring collection, elastic bracelets, and necklaces into a new design. you will learn skills in jewellery making and concepts to design your brought jewellery.
"Your beads are so beautiful it makes creativity easy."

Duska, The Pocket
Beginner friendly.
a central pool of emubeads will inspire your direction, let yourself be guided by your attraction to colour and form – the unique and beautiful shapes of emubeads. these will enhance your final piece.
the planet needs us to learn new tricks. in caring for what we already have, recycling, we are responding to
 the limited resources on our finite planet.

emubeads provides fabulous tuition,
jewellery making equipment
$10 complimentary beautiful emubeads.
additional emubeads and silver findings for purchase, as required.
bookings are essential
investment: $50 pp,