emubeads' eco-up-cycle workshops & markets
rethread workshop : DIY jewellery-making class
November 19, 2022 @ 10:00 am

-

1:00 pm

$97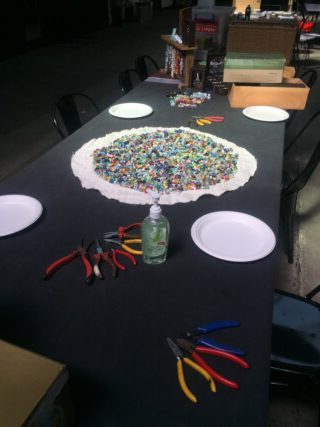 rethread your old and loved jewellery into a new necklace
in this 3-hour workshop you will be guided to re-use your jewellery box collection to make a fabulous new necklace, plus a little emubeads extra.
learn new skills in jewellery making
you will be supported to rethread your loved old necklaces, solo earring collection and favourite bits'n'bobs into a new design.
wear it home
"Your beads are so beautiful it makes creativity easy."

Duska, The Pocket

this workshop is beginner friendly.
a central pool of emubeads will inspire your direction.
let yourself be guided by your attraction to colour and form.
$20 of complimentary emubeads are included in this workshop, offering a flash of something new while enhancing your jewellery design.
the planet needs us to learn new tricks.

this eco-up-cycle workshop supports recycling

and we 
respond by re-purposing
 the resources on our finite planet.

emubeads provides: technical guidance to fit your needs,
jewellery making equipment
$20 complimentary emubeads of your choice.
additional emubeads and silver findings for purchase, as required.
bookings are essential
workshop fee: $97 pp
"I really enjoyed this fun workshop with my friends,
and after some gentle encouragement from Michele, was amazed by my beautiful creation."
Kathy, Currumbin