hand made bespoke glass beads
changing jewellery making one bead at a time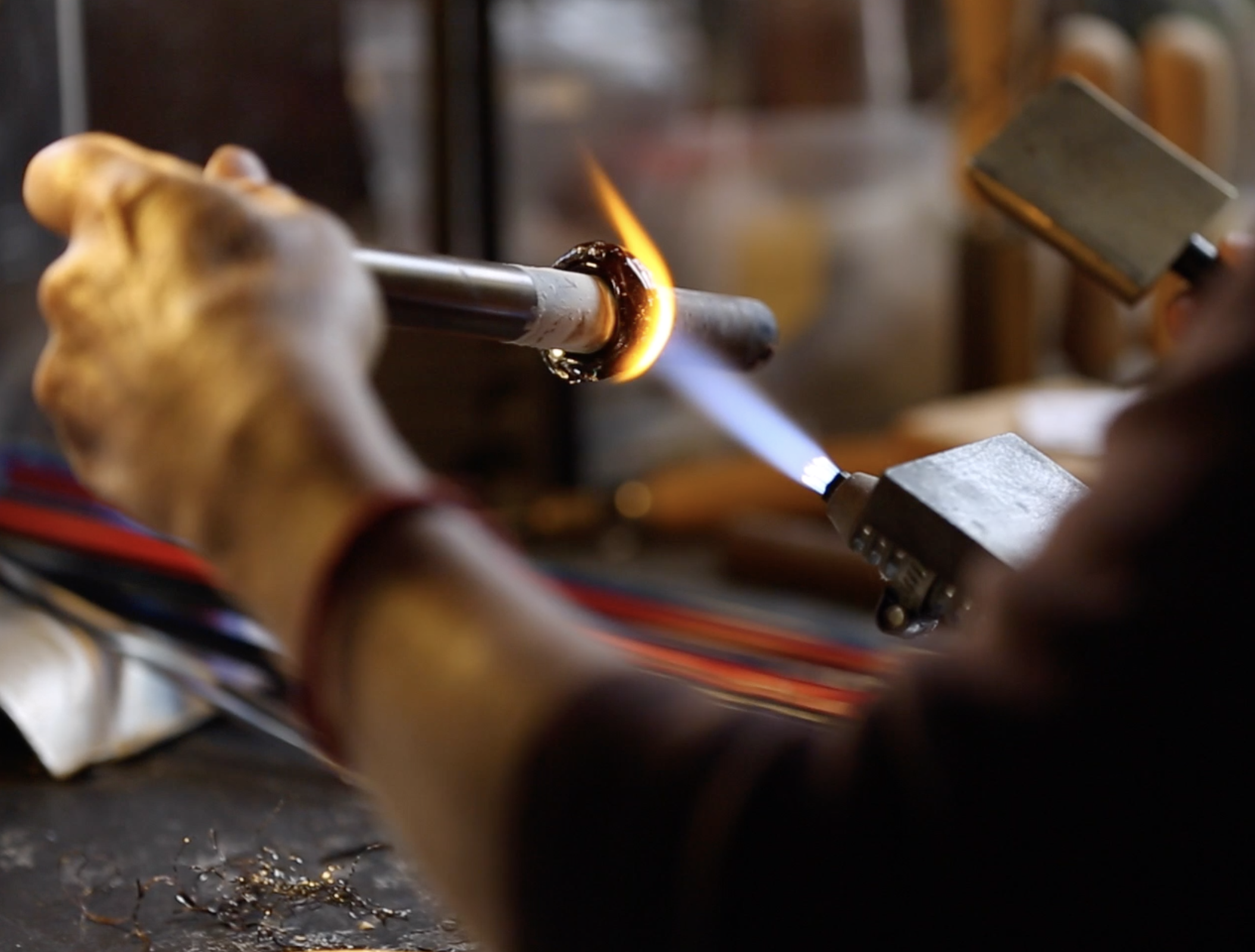 one bead at a time
michele bevis
what makes emubeads so remarkable ?
bespoke glass beads are one-of-a-kind.
created in a 760celcius flame and 'made from scratch'.


bespoke glass bead supplies



emubeads' design process is layers of glass with metal inclusions and patinas. the play of these materials affects the overall size and final visual appearance.
combined with silver smithed findings, emubeads designs are distinct.
unique jewellery designs
connect with emubeads
describe your glass bead needs