pendants
handmade glass emubeads on handmade silver findings
simply thread onto your necklace
Featured Products
emubeads' unique designs : artisan glass beads with inclusions and without
the handmade artisan influence is present with each emubead

emubeads uses sterling silver and other recycled material inclusions in creating our unique beads. the final handmade glass product contributes to the originality of our jewellery creations and your future jewellery designs.

our dedication to a quality, organic bead form with a distinctive visual appearance results from years working at the flame. through practice and discovery emubeads has developed techniques including colour combining, surfacing, shaping and variable hole sizes, making each emubead truly one of a kind. additionally, the fluidity of molten glass provides its own surprising and mysterious qualities, adding a smidge of out-of-control.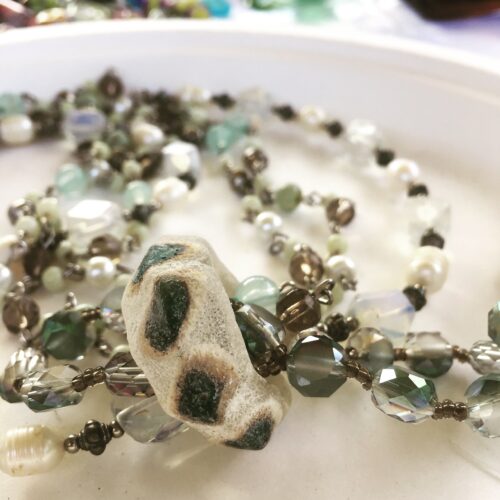 the unique forms, variable hole sizes and extensive colour palette produce original pieces that make emubeads perfect for any jewellery project. fabulous when strung directly onto leather, your favourite chain or choker. emubeads compliment your projects.

buy emubeads at markets or attend an epicycle workshop to recreate your loved, unworn jewellery/beads into a stunning new piece.

view more emubead images on instagram or facebook or contact me directly