sustainable jewellery making using what you already have
recycle your jewellery box of collected memories
using your necklaces, bracelets and solo earrings that hold memories you can't part with but no longer wear as the basis of creating something new.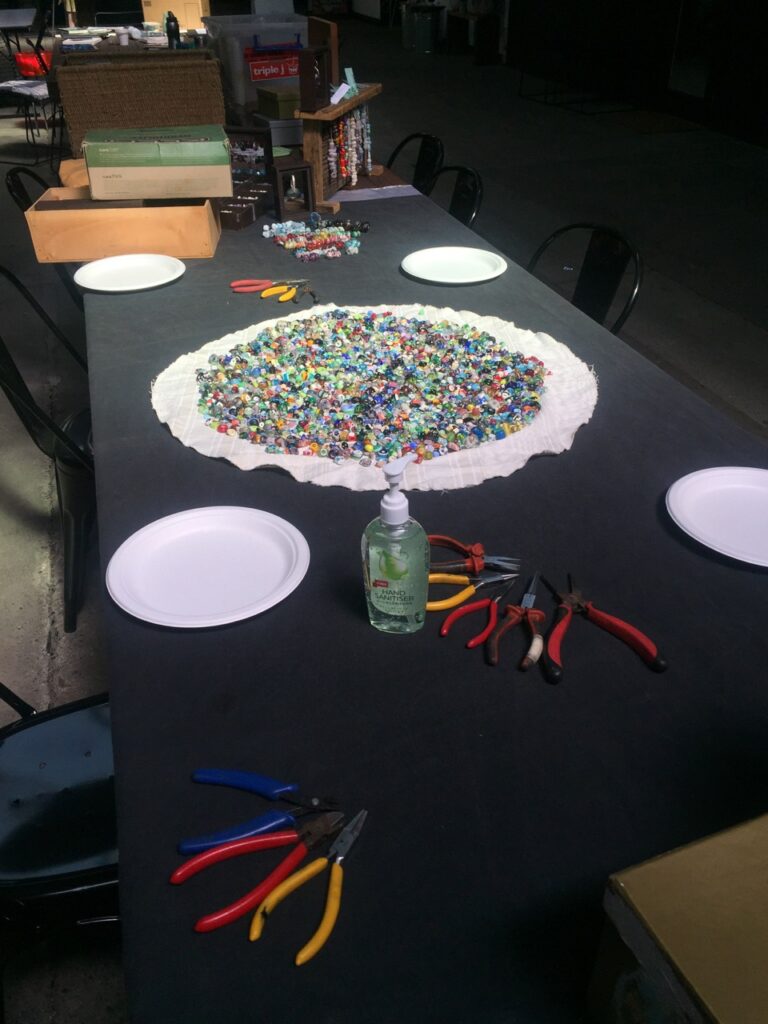 emubeads' diy workshop offers a space for you to learn jewellery making skills and design a new jewellery piece while re-purposing your existing collection. it becomes an opportunity to cut up the old and re-thread your loved necklaces and bracelets that are too short, too broken, too outdated, into a contemporary new piece.
integrate the history and stories of your jewellery collection with a splash of emubeads' handmade glass beads which offer varieties of forms and colours to fit your design.

your design,
your memories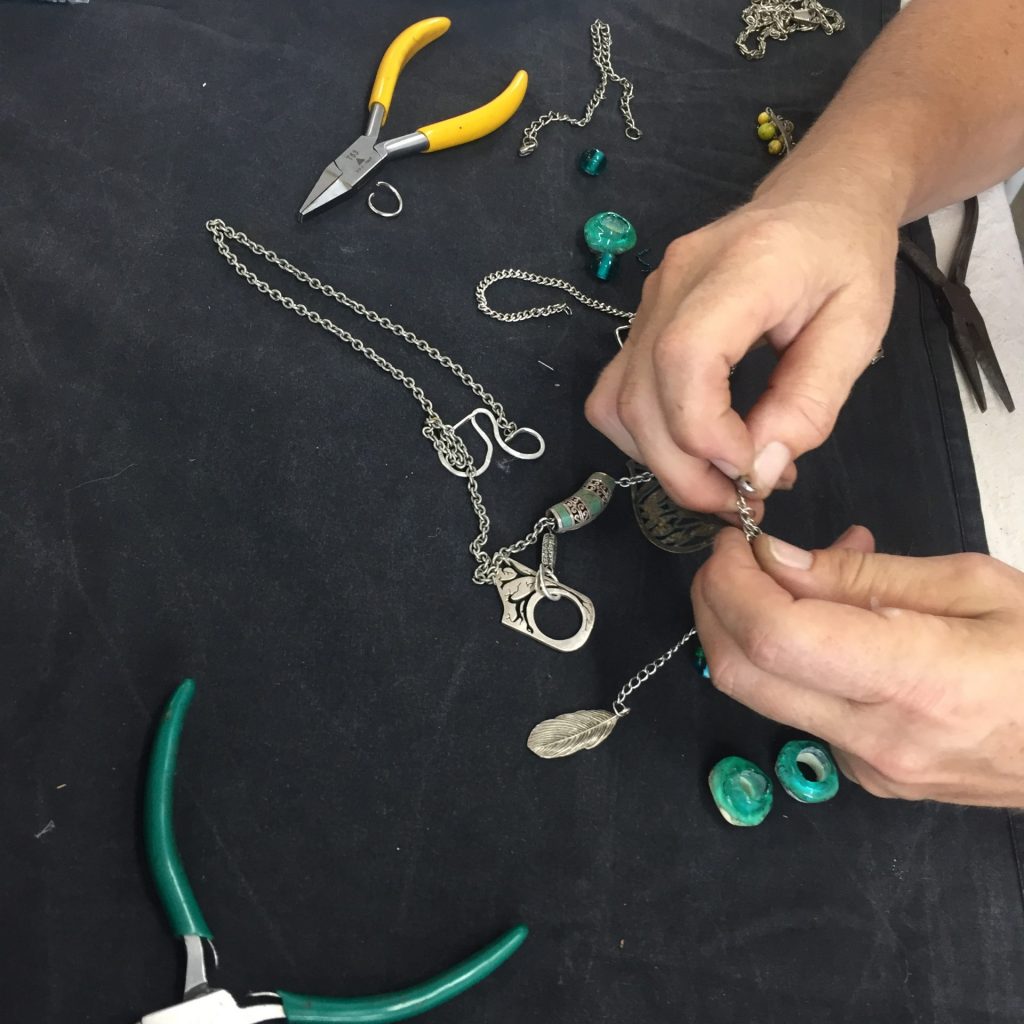 beginners welcome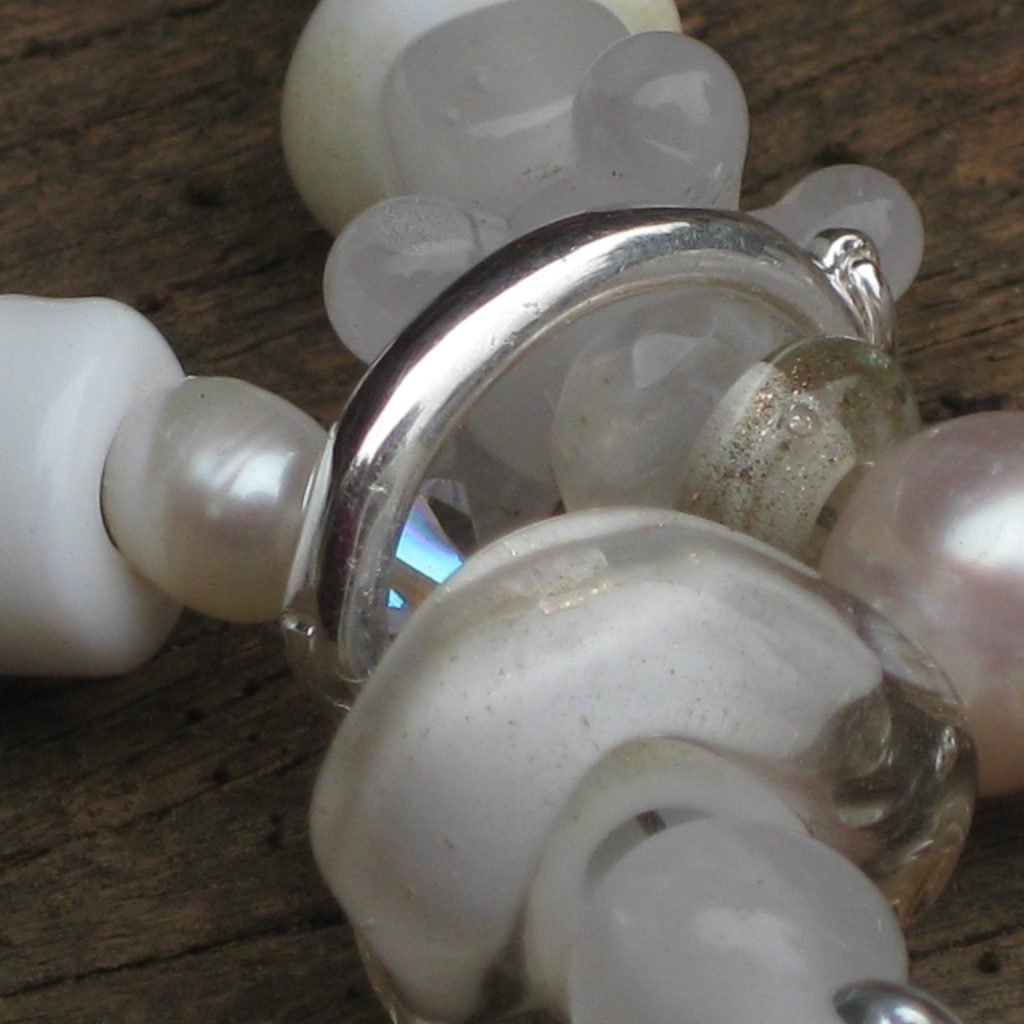 a hen's night alternative
emubeads' diy recycle workshop evolved from a love of creating jewellery and women historically crafting together, while also acknowledging the planet and its finite resources. we learn to question the ideology of buying new and throwing away the old and instead, up-cycling what we have as a sustainable choice for the planet.